The GutterPRO Fascia Cleaning Service.  Cleaning the inside of the gutters protects the fabric of your home, cleaning the outside of the gutters and fascia boards make such a difference to the appearance of your home.
Your local GutterPRO is equipped with a high-reach water-fed pole system that can clean your guttering, fascia boards, often making them look like new.  The soft bristles combined with a safe surface detergent, removes dust, dirt and marks which detract from your properties appearance.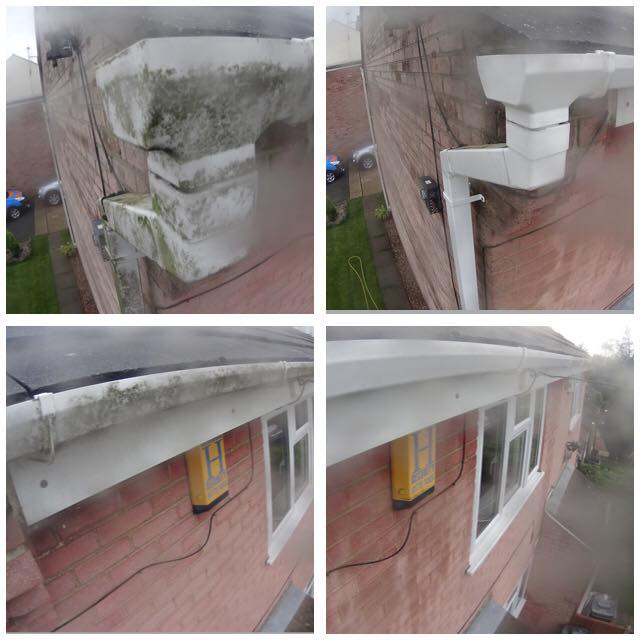 It's not just white guttering & fascias that can benefit from the GutterPRO treatment, brown and even black gutters will shine when cleaned.  Especially important when considering selling your home.  An annual wash will keep your gutters looking good.
Our equipment can also wash your conservatory roof, taking bird droppings, moss and green algae from both glass and perspex roof panels.  We can also clean the uPVC spars holding the panels in place. Don't forget to tell us if you have special self-cleaning glass panels, as these require a slightly different treatment.
You can book a GutterPRO Clear & Clean saving up to £40.
Pictures by Stewart Preece – GutterPRO West Derbyshire